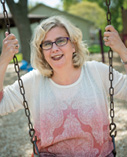 Editor's Note: Wilder, the Mass Media, and Social Media
It's a big deal when the library world gets in the national news. I mean, it doesn't happen every day. And usually, when it does, the news is not positive.
This summer, the children's library world burst into the national news—and into swift social media discussion—with the ALSC board's unanimous decision to change the name of the Laura Ingalls Wilder Award to the Children's Literature Legacy Award.
The decision was not taken lightly by the board, but it was rousingly greeted by the 900-plus attendees at the Newbery Caldecott Legacy Banquet held in June at the ALA Annual Conference in New Orleans.
Public stances have varied greatly in the mass media—often by pundits and those not familiar with either Wilder's work or the mission and goals of the library world. Social media has been abuzz ever since, and opinions even within children's librarianship have been discordant and, at times, heated.
As ALSC members, we should keep in mind the hard work our board does to keep the mission and strategic goals of the association forefront. And whether you agree with the name change or not, it's still arguably a good thing that the decision is getting a lot of press.
No publicity is bad publicity—and if this change gets people talking authors, libraries, books, and, yes, diversity, then I call it a win-win for everyone.
I'm sure we've all noticed an uptick in copies of Wilder's books circulating after this decision. That's great—those who want to know more about the decision and her works are right to do their own research and make up their own minds.
Controversy is healthy when discourse is done in a respectful way. This decision, and the media coverage it wrought, keeps libraries front of mind, and I believe we could use a bit more of that in the mainstream media today.
Librarians are a living, breathing source of knowledge; we're hardworking and critically thinking individuals looking out for not only our membership but also, and more importantly, those we serve.
Kudos to the ALSC board for making this decision, and congratulations to all of you who have added your voices to the debate—no matter what side you're on. &
Refbacks
There are currently no refbacks.
© 2021 ALSC